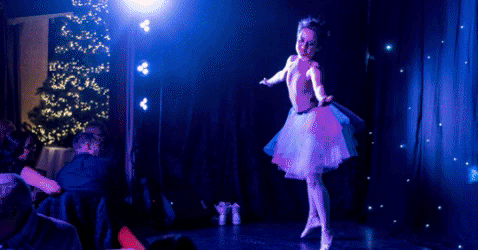 There is no better place to celebrate this festive season than Cabaret Supper Club, Belfast. Celebrate this special time of the year with some of Northern Ireland's most talented actors, singers, burlesque artists and circus acts. We have a range of seasonal shows  designed to suit any celebration. Our mouth-watering festive menu has been designed to appeal to all tastes. For our full festive menu scroll down.
Make sure you join us throughout November and December for sumptuous food, exceptional service and wondrous entertainment or bring in the New Year in style with our decadent New Year's Eve celebrations.
For our full what's on guide and sample festive menu for the Christmas 2019 season visit Cabaretbelfast.com.
Our Festive Menu
On stage, in the kitchen, in the restaurant, everywhere, the team at Cabaret Supper Club throws itself wholeheartedly into preparing your perfect evening. Please find attached our dining menu for the festive period, our menu is designed to cater for all tastes and to awaken the senses and taste buds with our seasonal sumptuous fare.
As you dine at Cabaret Supper Club, immerse yourself into the surprising decor of our decadent Supper Club and its exhilarating atmosphere.
Should you require any more information about our menu, please do get in touch. Please note, where possible we will endeavour to cater to any special dietary requirements and requests. For allergen advice please speak to a member of staff.
TO START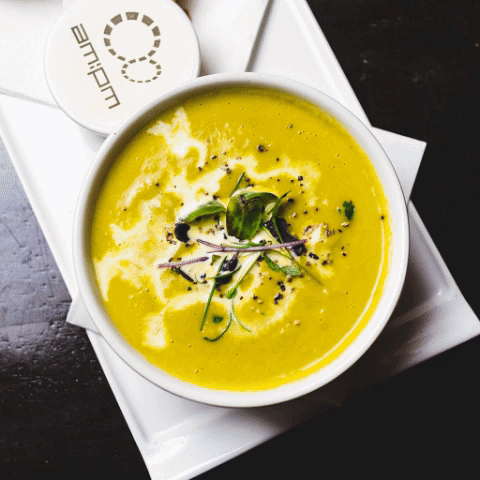 CREAM OF VEGETABLE SOUP
with homemade Italian bread & salted butter
AROMATIC CHICKEN STRIPS
With a chilli jam & garlic aioli
DUCK LIVER PARFAIT
With spiced apple chutney and melba toast
TO FOLLOW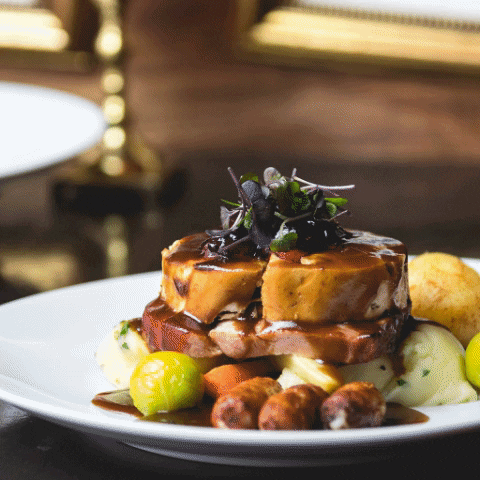 TURKEY & HAM
Traditional festive turkey & ham with all the trimmings
LEMON & SALMON
Oven roast salmon, lemon & thyme crust, parsnip crème Fraiche & parsley mash, dill & leeks in beurre blanc jus
TRIO OF DUCK (+£5.00)
Duck breast, duck leg & duck sausage, dauphinoise potato, cherry & blackberry jus, green beans & carrot
RISOTTO
With roast butternut squash, pea, roast garlic, lemon, fresh parsley, Parmesan shavings, and an olive focaccia bread
DESSERTS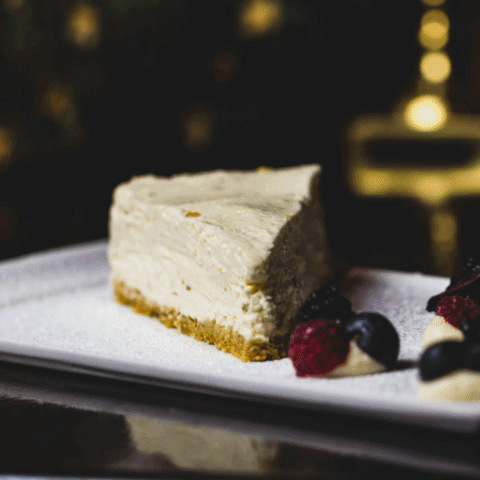 NEW YORK CHEESECAKE (GF)
With seasonal berries & fresh cream
TIRAMISU
With sweet almond liqueur
PROFITEROLE STACK 
With cinnamon & amaretto custard and chocolate sauce
CHEESE BOARD (+£5.00)
Selection of French & Irish cheeses with crackers, berry chutney and fruit